SAMANTHA ALLAN - HOTHOUSE part II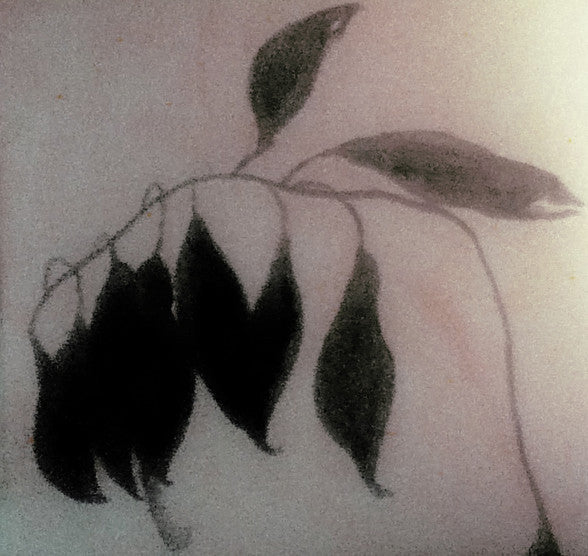 July 2017
SAMANTHA ALLAN Hothouse Part II
A new collection of original paintings and mono-prints.
In the midst of a snowy British winter, 'glass palaces' around the country steam up as they protect and nurture their tropical plants in structures often over two-hundred years old. With the snow melting off the roofs, artist Samantha Allan made expeditions to some of her favourite glasshouses to celebrate the 'jungles in our gentle landscape'.
A series of inky blank silhouettes featuring twisted tropical vines, banana palms with their leaves torn and tattered like moth-eaten fabrics, lofty birds nest ferns and the carnivorous Venus Fly Trap are captured like Daguerreotypes (early photographic slides which were contemporary to the boom in glass house building in the 19th century).
Inspired by John Ruskin's striking 5ft high paintings of flora and fauna which he used as teaching diagrams for his students, Samantha has created a series of limited edition, signed prints which play with scale, simplicity and boldness of form.
SAMANTHA ALLAN