PAINTED CERAMICS - KATRIN MOYE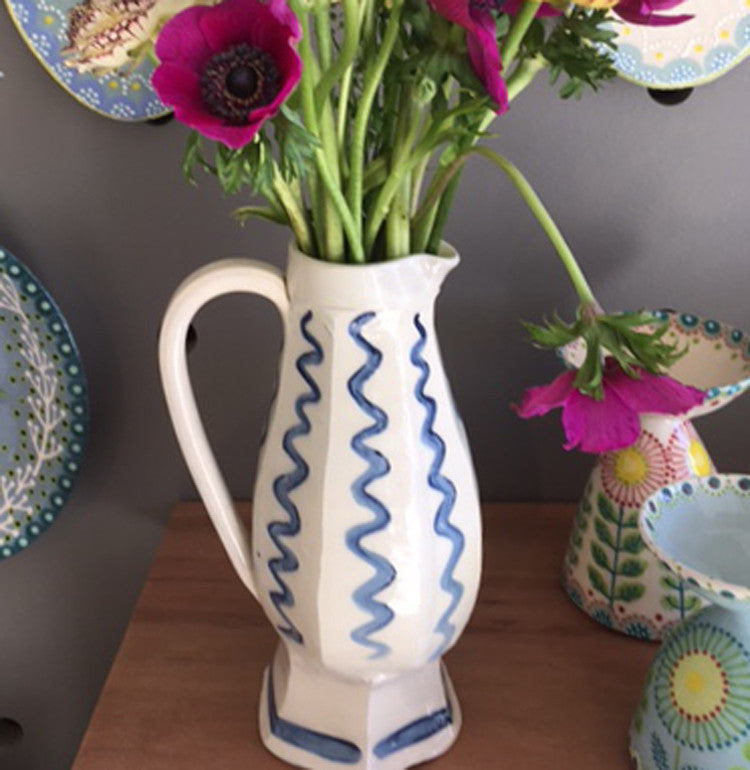 July 2017
KATRIN MOYE Painted Ceramics
The Shop Floor Project is proud to be holding an exhibition of new works by Katrin Moye inspired by still life paintings of three 20th centaury female painters: Mary Fedden, Winifred Nicholson and Joan Eardly. 
These new experimental works are based on the ceramics featured in the original paintings. "I liked the idea of the backwards and forwards nature of turning a painted representation of ceramics back into actual ceramics, but trying really hard to make a ceramic version of a painting, not a copy of the original ceramic item itself." 
Katrin is currently artist in residence at Nottingham Lakeside Arts which holds a collection of these paintings.
SAMANTHA ALLAN