How to Make Paste Papers | LISA SANDNER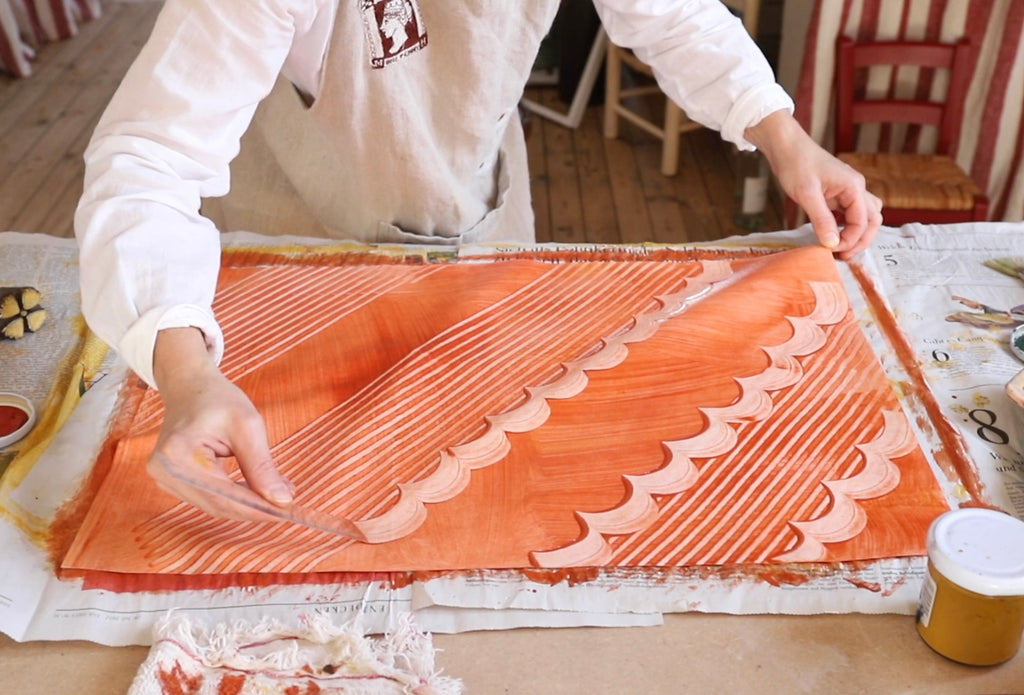 The Shop Floor Project invited one of their makers and collaborators, Lisa Sander, to take us through the art of Paste Paper making; an easy and satisfying craft, perfect for transforming your gift wrapping into something special, making into decorations or even treating it like wallpaper and lining an old cupboard. 
A very quick history on Paste Papers: Paste papers have been used since the 16th century as decorative endpapers and cover papers for bookbinding. They are produced by pressing or sliding objects into a wet paste and paint mixture that has been spread on paper. The patterns are ingeniously and simply made by removing the paste paint. 
Step by step instructions & tips: 
You will need: 
Paper (a roll of lining paper is really useful, but any slightly thick paper is fine) 
Wallpaper paste and water (mixed according to instructions on the pack)
Poster paint
Large brush 
Tools to incise a pattern with (your fingers, combs, bottom ends of brushes, rulers etc.)
SAMANTHA ALLAN